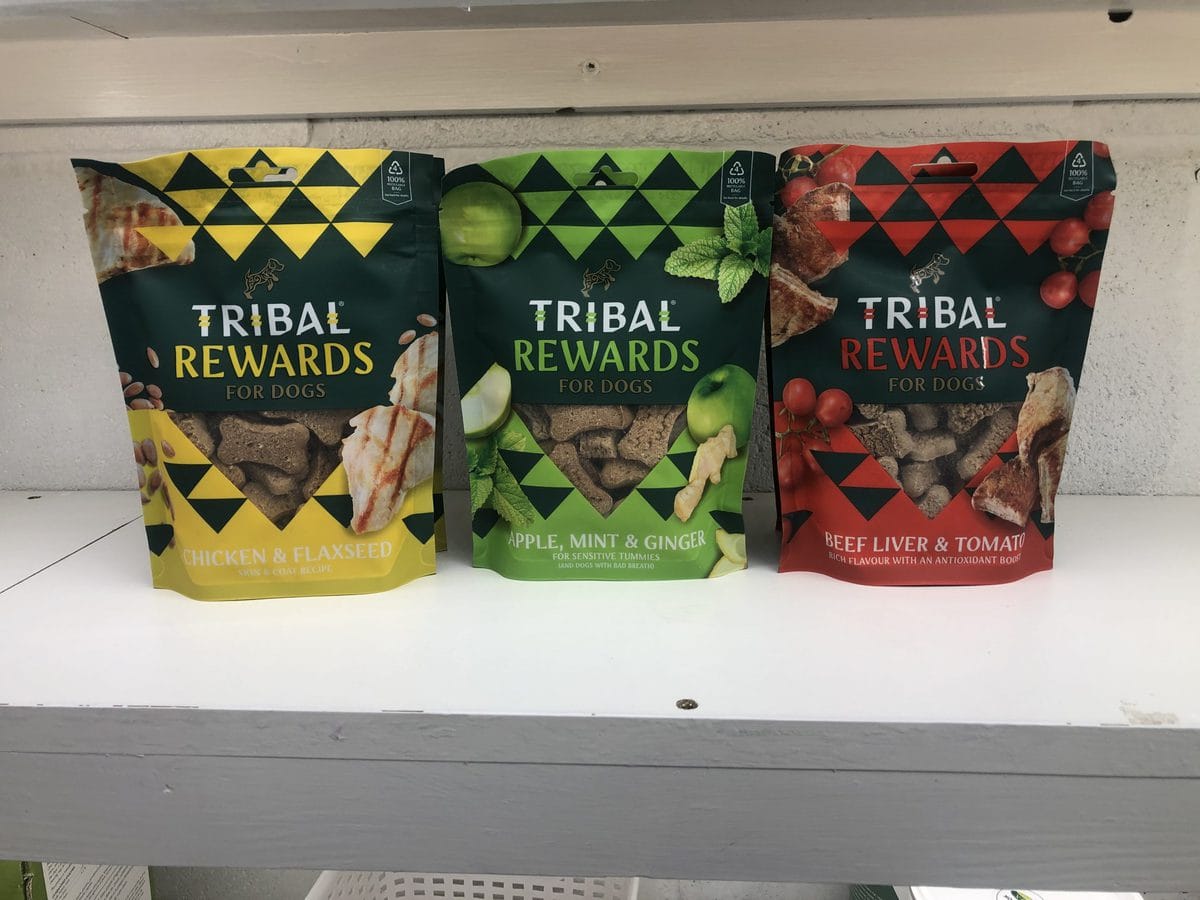 Tribal Treats New Flavours
We have some brand new awesome treats. Tribal is an oven-baked treat that is all-natural and wheat gluten-free.
Beef , Liver and Tomato:
These brilliant Beef, liver, and tomato oven-baked treats. These treats contain antioxidants lycopene which promotes good health and rich liver to support iron in your dogs.
Apple,Mint &Ginger:
These brillant Apple, Mint & Ginger oven-baked treats. To help soothe sensitive tummies and help with smelly breath. Bad breath can occur form poor digestion
Chicken and Flaxseed:
These brillant Chicken and Flaxseed oven baked treats. Contain air dried chicken liver and Flaxseed a rich source of Vitamin B and good fats to help maintain a healthy Skin and Coat.
All there Treats our Wheat Gluten free and all fit for human grade ingredients. All made in the UK.
There cost £3.00 per packet.