Dog Health
| | |
| --- | --- |
| Salmon Oil | £14.50 |
| Skinny Shampoo | £13.50 |
| Skinny Cream | £10.00 |
| Skinny Spray | £13.50 |
Luxury Pet Shampoo / Conditioner
This luxury range features shampoos scented with exotic essential oils.
This range features a green tea conditioner and coconut detangling spray for those long coats. These shampoo and conditioners are all suited for dog or cats with extra sensitive skin. (shown in white bottles)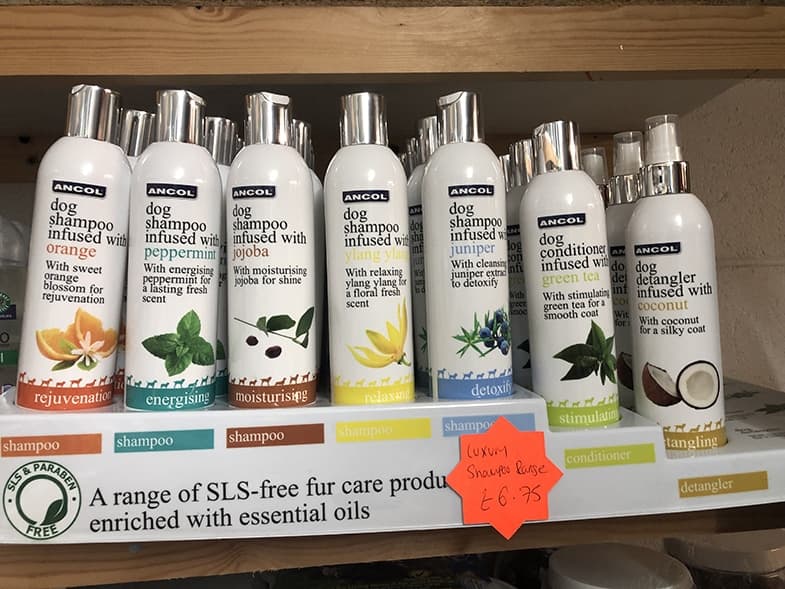 Orange Blossom


Rejuvenation

£6.75
Peppermint
With energising peppermint for a lasting fresh scent
£6.75
Juniper
With cleansing juniper extract to detoxify
£6.75
Ylang Ylang
With a relaxing ylang ylang for a floral scent
£6.75
Jojoba
With moisturising jojoba for shine
£6.75
Dog Conditioner Green Tea
With stimulating green tea for a smooth coat
£6.75
Dog Detangler Coconut
With coconut for a silky coat
£6.75
Dog Shampoo
Mixture of flavours and scents great for all coat types. 20 washes per bottle.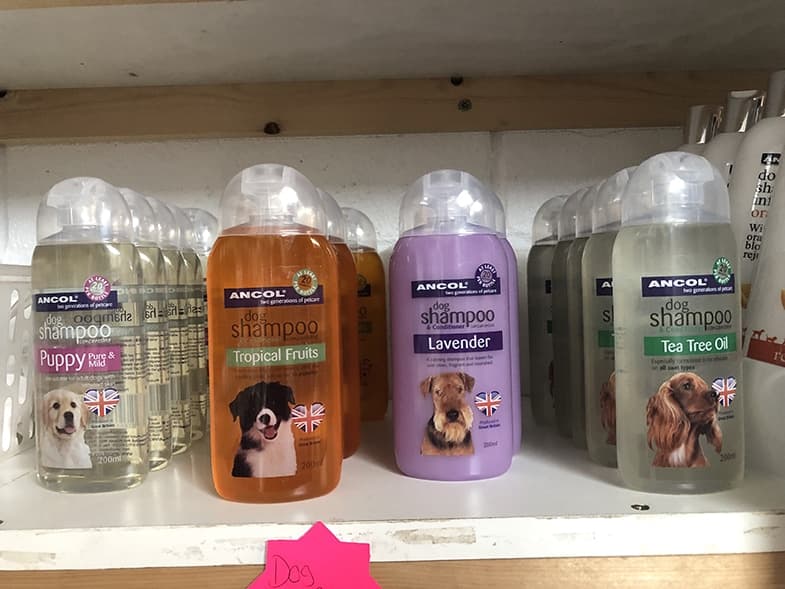 | | |
| --- | --- |
| Lavender | £3.75 |
| Tropical Fruits | £3.75 |
| Tea Tree Oil | £3.75 |
| Puppy | £3.75 |
Brushes
| | |
| --- | --- |
| Universal Slicker – Medium | £6.10 |
| Universal Slicker – Large | £7.25 |
| Hedgehog Slicker – Medium | £6.00 |
| Hedgehog Slicker – Large | £7.00 |
Download our 2023 Price List: Purton Pet Supplies – Price List 2023