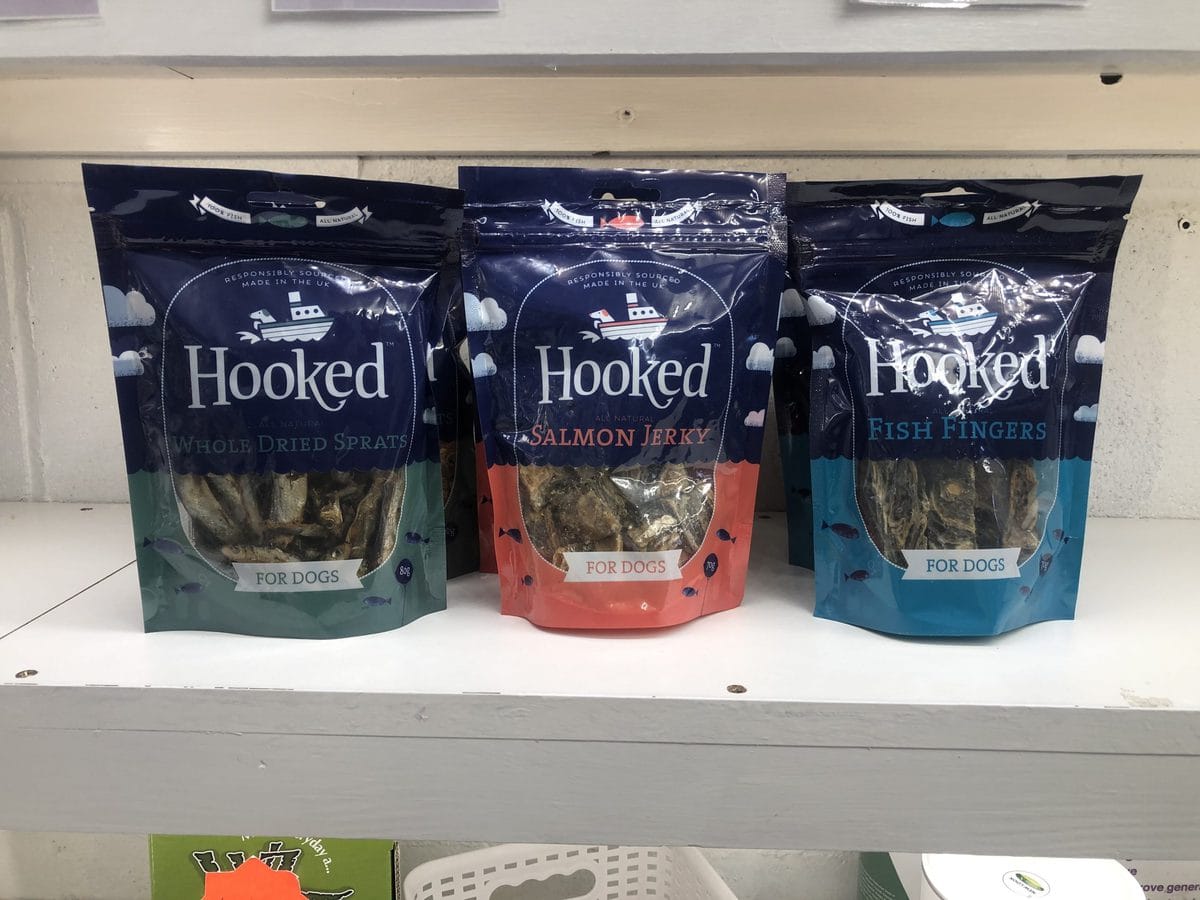 Hooked Fish Treats
Hooked fish treats 100% Natural. Low in fat but an excellent source of protein, vitamin B, vitamin D, and essential omega-3 fatty acids.
A fish-rich diet can help with skin & coat conditions, Omega-3 in fish oil helps to repair and protect a dog's coat and can help reduce dry and irritated skin.
Great for joints for young and old dogs. Also great for a dog with really sensitive tummies.
Hooked Sprats: £4.50
Salmon Jerky: £4.20
Fish Fingers: £4.50