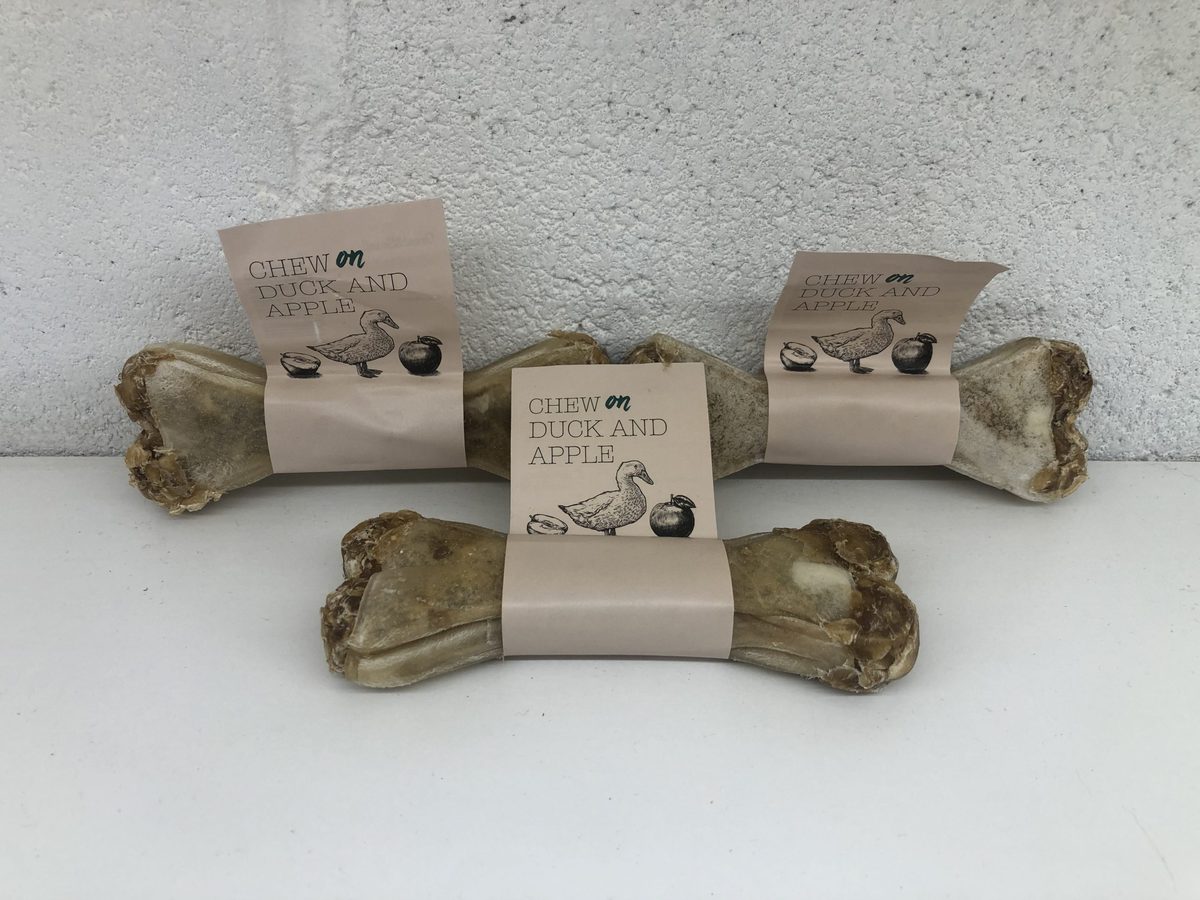 Duck & Apple Bones
These bones have european rawhide outer with a duck and apple centres great for breath and teeth care.
Chew On Hide Chews are made and sourced in the EU, produced from 100% natural high-quality rawhide. European Rawhide contains NO toxic chemicals it is fully safe for your dogs.
Hide chews also support dental care, preventing dental plaque formation and supporting the decomposition of tartar.
12 cm £2.00 each