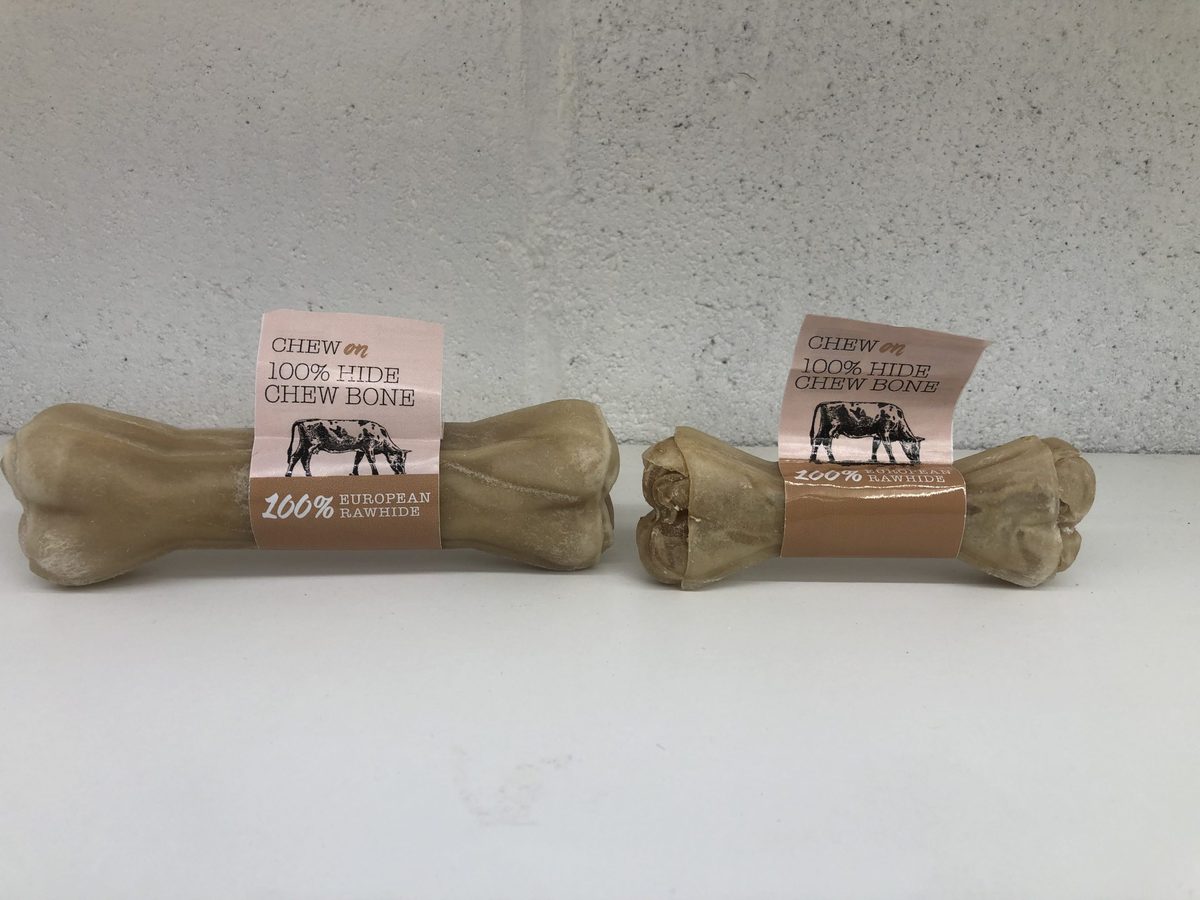 Chew On 100% European Hide Bone
Chew On Hide Chews are made and sourced in the EU, produced from 100% natural high-quality rawhide. European Rawhide contains NO toxic chemicals it is fully safe for your dogs.
The chews contain a high content of raw protein and no preservatives, with high palatability.
Hide chews also support dental care, preventing dental plaque formation and supporting the decomposition of tartar.
Small 12cm: £2.00
Large 17cm: £3.00